Step into a rewarding recruiting career with The Nagler Group. Assist clients and job applicants with hiring and career challenges with New England's premier staffing agency.
The Nagler Group is committed to making sure our team members are acknowledged for their hard work, respected for their contributions, and rewarded for their efforts.
A lot of fun and hard work has gone into creating a welcoming, relaxed environment, enabling our staff to feel content and fully prepared to assist our clients in a friendly and caring way.  Our team members take a hands-on approach to create success for our clients and partners.
At The Nagler Group, there are no limits to what you can accomplish.  We provide many opportunities for personal and professional growth, and we let each individual create their own destiny within the company.
Our Culture
A big part of The Nagler Group's success comes from the culture we have created.  For years our staff has enjoyed limitless income opportunities, advancement potential, and unmatched organizational growth.  We have also weathered some unparalleled storms, in the form of Covid 19 and the mortgage crisis, together and have been able to do so through honesty, transparency, and flexibility.
While our goal is to always continue an environment of success and innovation, the safety and wellness of our team remains our number one priority.  Our staff enjoys the flexibility to spend a portion of their time working from home while top-tier health benefits deliver quality care and peace of mind.
Finally, we don't believe our culture could work without unparalleled transparency and approachability.  All staff members are proactively informed of company initiatives while being invited to share ideas and concerns with all levels of management.  Some of our greatest, and most creative, ideas originated with our staff and were quickly implemented with the full support of management and ownership.
The Nagler Group invests in our employees' futures through generous benefits designed to help them maintain a healthy balance of life and work.  These include…
Flexible work schedules

Unlimited paid time-off

401k matching program

Medical, dental, and vision insurance

Short- and long-term disability insurance

Professional development opportunities and team-building events

Corporate discount programs

Awards and recognition programs

Wellness programs

Paid time-off for volunteering

Unlimited coffee and snacks

And so much more!
It's No Secret…The Nagler Group Is a Great Place to Work!
We work hard to find the best places to work for our clients, so it gives us a tremendous sense of pride to be recognized as one of the top employers in the Greater Boston and New England area.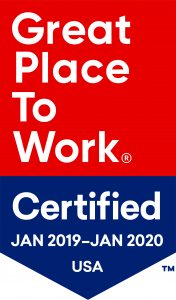 Interested in a Career on The Nagler Group Team?
The following positions are currently open. Click on a job posting to apply.