We're part of the BANKW Staffing family.  Come learn what makes us the most trusted human resources, legal, and administrative staffing partner in the industry.
With offices in Boston, MA, Bedford, NH, Portsmouth, NH, Woburn, MA, and Westborough, MA, we have cultivated an outstanding reputation for connecting talented human resources, legal, and administrative professionals with leading local employers since 2008.  These partnerships have enabled thousands of employers and talented professionals to achieve their goals of growth and success.
Unlike most staffing firms, everything we do at The Nagler Group is powered by personal touch and a well-recognized commitment to our communities.
We don't just send resumes; we thoroughly evaluate each and every candidate before presenting them to a client.  We also personally qualify every employer before presenting an opportunity to a job seeker.  Our only goal is to make sure we're what's best for all of our clients and partners.
What Makes Us Different
A big part of our success comes from how we conduct ourselves with our clients—and with each other. A shared set of values among The Nagler Group's founders was what brought them together in the first place, and continues to be the foundation of what drives a powerful, cultural experience for our employees, clients, and job seekers.  These values include:
Create a positive culture.

Treat others the way we want to be treated.

Be honest and direct – unparalleled transparency.

Never be complacent.

Embrace change and adapt as the company grows.

Build relationships with job seekers, employers, and staff members.

Give back to our community.

Invest in each team member's personal and professional well-being.
Since 2008, The Nagler Group has had an unparalleled commitment to the communities we serve. Whether through our paid time for community service or our corporate philanthropic initiatives, our entire ecosystem always takes great pride in driving a sense of service in our communities.
It's No Secret…The Nagler Group Is a Great Place to Work!
We work hard to find the best places to work for our clients, so it gives us a tremendous sense of pride to be recognized as one of the top employers in the Greater Boston and New England areas.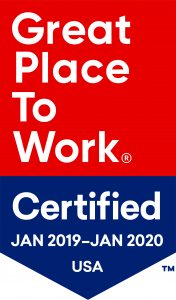 Interested in a Career with the The Nagler Group Team?