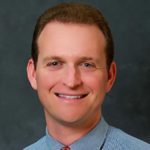 Working as an office manager comes with many responsibilities. One is keeping the entire office organized. Although you may be focused on other tasks, if you don't keep the area orderly, productivity will decrease. When staff have a difficult time finding the equipment and supplies they need, it takes time away from completing other tasks. As a result, you must maintain an organized office to keep employees diligently working.  
Here's how:  
Purge the Office
Starting with one area, declutter, shred, or move anything you haven't used in a while. If something is broken, ask to have it fixed or throw it out. Knick-knacks, plants, and decorations covered in dust and looking shabby can be tossed as well.  
Establish Work Areas
There are probably main workspaces such as desks, a reference area with filing cabinets, shelves and binders, and a supply area with a closet, shelves, or drawers. Put the most commonly used equipment and supplies within reach. Items rarely used can be stored or put away.   
Label Everything
Put labels wherever items and equipment go. Examples include shelves, bins, baskets, and drawers. Everyone will know where to find things and put them back for next time.   
Update Your Filing System
Digitize any papers that don't need to be filed in paper form. Create a Meeting folder with tabs Items to Be Discussed, Items to Be Handed Off, Reports to Be Given, and similar titles. Set up a Waiting on Response folder to check every few days for follow-up. Designate a Reading folder for articles and documents to read. Use inexpensive storage and magazine boxes to archive magazines and files in paper form. Give away or recycle any magazines you don't need.  
Organize Drawers
Put items commonly used together in the same drawer space. Examples include stamps and envelopes, and sticky pads and notepads. Use drawer organizers for small items like paper clips and tacks. Designate a separate drawer for personal items.  
Hide the Wires
Since reducing visual clutter reduces stress, hide the wires from electronics. Many desks have slots to hide wires for monitors, computer towers, mice, laptops, phones, and chargers. If there are no slots, use binder clips to group together wires and keep them hidden.  
Automate Tasks
Use automation to handle routine tasks. Restocking office supplies, scheduling meetings, and checking in visitors can be done by technology. You free up more time for higher-level activities.  
Find Your Next Office Manager Role 
When the time comes to find your next office manager role, partner with The Nagler Group. We have a vast network of clients that gives us access to opportunities you won't find anywhere else. See which jobs are available now.   
About The Nagler Group
The Nagler Group is the leading provider of human resources, legal, and administrative staffing and recruiting services across Greater Boston and New Hampshire. Since 2008, The Nagler Group has provided qualified and talented professionals, on a temporary and direct-hire basis, to thousands of organizations throughout the local market.
Learn more and search jobs at https://www.naglergroup.com