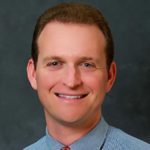 Part of creating a desirable work environment involves setting the proper tone. Since their environment heavily influences teammates' motivation, you want to create as pleasing an atmosphere as possible. Your team will be more creative, productive, and loyal as a result.
Follow these guidelines to set the stage for a better work environment.
Communicate Clearly
Develop clear communication with your team. Members need to understand what you'd like them to accomplish. Similarly, you need to know what they expect from you. Be direct with each other. Talk about issues as they occur. Work to resolve them as quickly as possible. Remain transparent with changes and developments. Keep your team as informed as possible, so they know what's going on with the organization.
Encourage Ideas
Let your teammates voice ideas. Encourage everyone to develop ideas during weekly meetings. Team members can learn from each other and come up with new ideas. Implement them whenever possible.
Acknowledge Contributions
Let your team know you value their contributions. Recognize members for finishing projects on time. Acknowledge teammates who go above and beyond what's asked of them. Mention the latest accomplishments during staff meetings. Provide rewards for a job well done. Show that your team's contributions benefit the organization.
Develop Trust
Show your team that you trust them. Provide guidance and resources for projects; then, let them proceed. Periodically check-in to see how work is progressing. Be available to answer questions and offer help as needed.
Lead by Example
Set the tone for your team. Maintain a positive attitude. Smile. Be approachable. Encourage your team members. Listen to their needs. See how they're doing personally. Offer to help when possible.
Promote Accountability
Hold your team accountable for their actions. Everyone needs to follow through and fulfill expectations. They need to meet or exceed performance standards. Consistency is one key to success.
Express Gratitude
Show gratitude for your team. Begin each meeting with 15 minutes of expressing appreciation for each member. Mention one specific action they took during the previous week that meant a lot to you as their leader. Remind your teammates how proud you are to work with them.
Have Fun
Let your team have fun. Encourage them to decorate their workspaces to show their personalities. Have contests for the best-decorated desk. Encourage your team members to take breaks throughout each day. Happy teammates are more productive.
Create a Better Work Environment
Create a better work environment by hiring top HR, legal, or administrative staff through The Nagler Group. We have a deeply rooted network of professionals with the skills and flexibility to solve your business challenges. Find out more today.
About The Nagler Group
The Nagler Group is the leading provider of human resources, legal, and administrative staffing and recruiting services across Greater Boston and New Hampshire. Since 2008, The Nagler Group has provided qualified and talented professionals, on a temporary and direct-hire basis, to thousands of organizations throughout the local market.
Learn more and search jobs at https://www.naglergroup.com